As a leading automotive technology company, Faurecia is inspiring the future of mobility.
Newsroom
05.09.2022
Cockpit of the future
Newsroom
04.11.2022
Sustainable mobility
22
PLANTS

1
SHARED SERVICE CENTER

7
R&D CENTERS
1 IN 3
VEHICLES EQUIPPED WORLDWIDE
"As a global leader with strong convictions for sustainable development, Faurecia seeks and cultivates a diversity of talents. Together, let's inspire the future of mobility."
- Patrick Koller, CEO of Faurecia.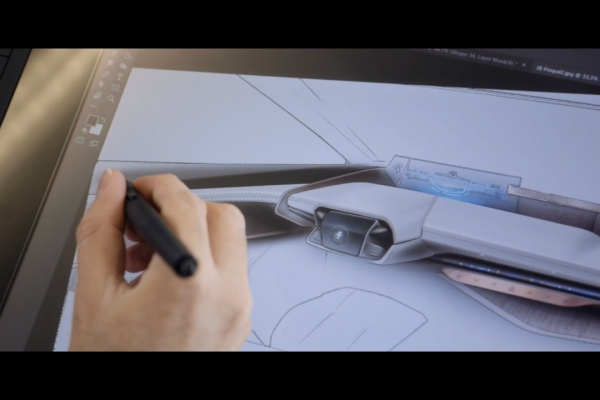 We are inspiring the future of mobility
We are inspiring the future of mobility.
Founded in 1997, Faurecia has grown to become a major player in the global automotive industry. The Group's strong technological offering provides automakers with solutions for the Cockpit of the Future and Sustainable Mobility.
Faurecia on social media
05 Aug
A #FORVIA fact for your Friday! Did you know that 1 in 2 vehicles produced around the world is equipped with #FORVIA products? #FORVIAProud #InspiringMobility #Automotive #FORVIAFacts
https://t.co/yBltNTOG5S
03 Aug
Matt Myrand on FORVIA's Cockpit of the Future approach: "We aim to make the occupant feel better based on their experience in the vehicle." #carmbs
https://t.co/wrjAbxkpI8
03 Aug
RT @BrentSnavely: "We do a little bit of everything…One out of every two vehicles in the world has a @forviagroup component on it," Myrand…
03 Aug
Matt Myrand, Director Advanced Manufacturing and Supply Chains, shares his expertise on Industry X and manufacturing trends at #carmbs
https://t.co/kUkV1InNmN
03 Aug
Marco Marinucci, Head of HELLA Ventures, shares his insights on startup investments at #carmbs
https://t.co/U7dtNbD3KQ
02 Aug
We had a great Day 1 at #carmbs talking advanced manufacturing with @Autoline. Follow us tomorrow as our subject matter experts talk Industry X.0 and venture funding during Day 2.
https://t.co/SIfNhdmwYG