As a leading automotive technology company, Faurecia is inspiring the future of mobility.
Newsroom
10.06.2022
Sustainable mobility
Newsroom
05.09.2022
Cockpit of the future
Newsroom
04.11.2022
Sustainable mobility
22
PLANTS

1
SHARED SERVICE CENTER

7
R&D CENTERS
1 IN 3
VEHICLES EQUIPPED WORLDWIDE
"As a global leader with strong convictions for sustainable development, Faurecia seeks and cultivates a diversity of talents. Together, let's inspire the future of mobility."
- Patrick Koller, CEO of Faurecia.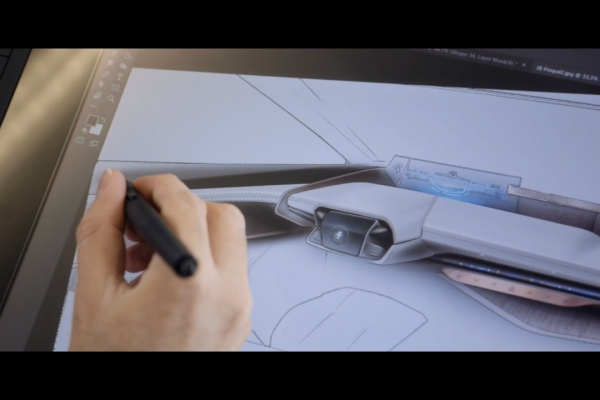 We are inspiring the future of mobility
We are inspiring the future of mobility.
Founded in 1997, Faurecia has grown to become a major player in the global automotive industry. The Group's strong technological offering provides automakers with solutions for the Cockpit of the Future and Sustainable Mobility.
Faurecia on social media
17 Mar
Thanks to AutoSens In-Cabin Phoenix for the chance to speak about the role Interior lighting plays in the safety, comfort, & personalization of the cockpit. FORVIA Faurecia's Hugo Piccin, shared how we believe in intelligently designing to make the vehicle interior more 'human.'
https://t.co/fnIDu6aQbR
08 Mar
We're proud to have celebrated #InternationalWomensDay with a panel discussion featuring women talent at FORVIA! An important component of our culture is teamwork, and that extends to creating opportunities for allyship and helping each other navigate our careers. #IWD2023
https://t.co/NpRx0xmpYq
06 Mar
Did you hear: "FORVIA Creates the Best Car Seat Ever." Drew Winter from @WardsAuto stopped by FORVIA Innovation Days in Auburn Hills, MI, last month to check out our latest groundbreaking technologies. Read the article here:
https://t.co/2GlSAUyBmk
03 Mar
RT @Franco_Detroit: Thanks to client @Faurecia, the #automotive world is getting smarter, safer and more sustainable. @freep's @mark_phe…
03 Mar
Today is Employee Appreciation Day. At FORVIA, we believe people matter. We're a people-centric company that recognizes performance, values diversity & offers a supportive & inclusive working environment. Thank you to our teams for your hard work every day. We appreciate you!
https://t.co/bGqmS5squC
28 Feb
RT @Faurecia: 🎊🎉From the creation of @FORVIAgroup to the launch of our POWER25 plan, 2022 was an historic year! Here's a quick look at our…